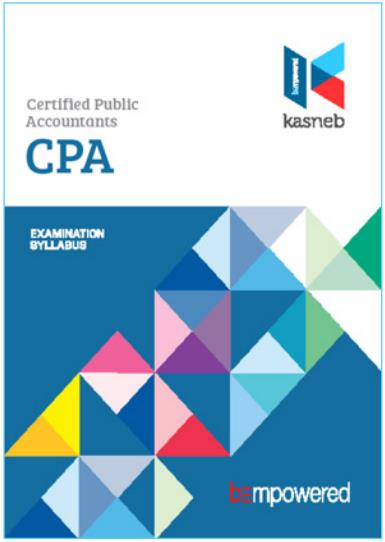 Download New Revised CPA Notes
CPA Foundation Level Notes
CPA Intermediate Level Notes
CPA Advanced Level notes
Leadership and Management – Click to Open
Specialization (One paper)
Advanced taxation – Click to Open
Advanced Public Financial Management – Click to Open

PREVIOUS SYLLABUS
Certified Public Accountants (CPA)
Download Revised Edition of KASNEB CPA notes for Section 1, Section 2, Section 3, Section 4, Section 5 and 6. These are updated CPA notes in pdf format, free past papers also provided.
Below are the download links for these CPA notes and past papers
PART I
Section 1
Section 2    

Paper No:
PART II
Section 3
Paper No:
Section 4
Paper No:
PART III
Section 5
Section 6
Paper No:
CPA Revision kits also available in the link below
Certified Public Accountants are skilled and competent professional accountants, auditors, finance managers, tax consultants and practitioners both in public and private sectors.